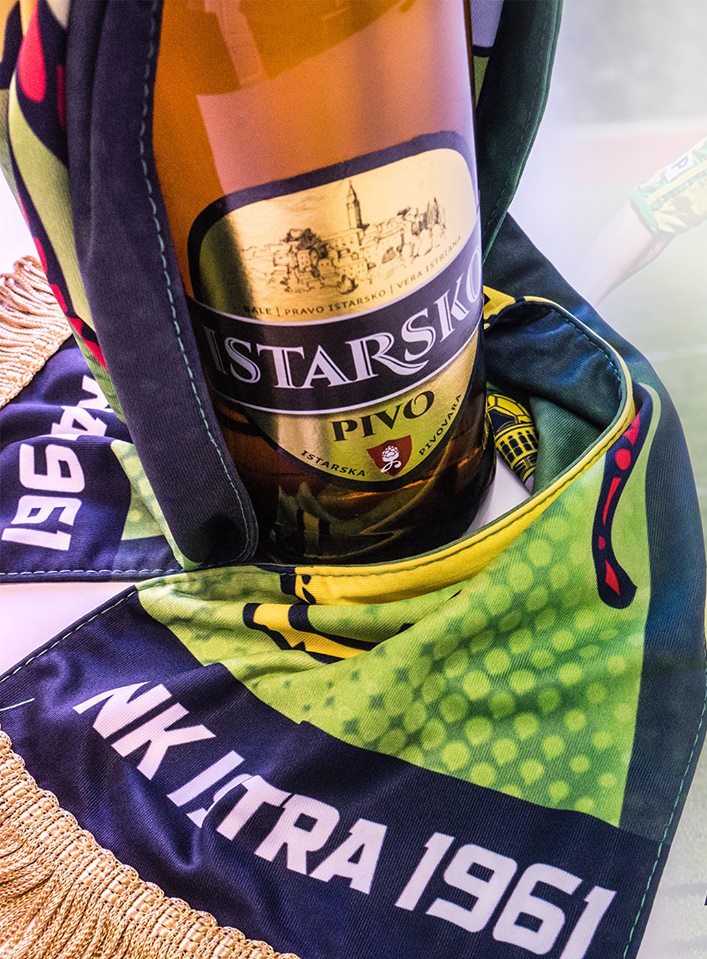 Istrian brewery sponsors FC ISTRA 1961 in 2016/17 Croatian First Football League
Wit its new brand ISTARSKO, Istrian brewery is the exclusive "beer" sponsor of the only regional Croatian first league team, NK Istra 1961.
At the same time, the club got additional finances to help them in a successful league season, in which good games and positive results guarantee them a stable position in the middle of the Croatian first league table.
Buzet Car Race sponsored by Istrian brewery
The basic philosophy of our brand is to deliver high quality beer in best way for our customers, while we build direct relationships through various sponsorships and events.
Favorit beer, like a real favorite, comes hand-in-hand with a variety of sports activities and various events. Favorit beer can be seen in different places – in handball arenas, on bike paths, and even on the ski events. One of the events is traditional Buzetska car race, which is held in early September in the town where Istrian brewery has its headquarters.
Always surrounded by people, Favorit beer supports diversity and encourages people to be open minded, giving you a warm welcome – although it is best when served cold.
Social Responsibility
Since its beginnings, Istrian brewery is committed to social responsibility towards their community, through a variety of activities. Some of these activities include donations, awareness and constant commitment to improving the quality of their products and well-being of its consumers and customers as gratitude for their support and loyalty.
In addition, the entire production process is focused on environmentally friendly mode to minimize environmental pollution and increase the level of quality and satisfaction to our consumers. This is a continuous process that is constantly refined and improved. A proof of this is the IFS certification (International Food Standard), developed by German retailers to develop an international safety standard that ensures a high level of transparency throughout the supply chain of goods. With it, we can monitor the quality level of our products and constantly improve the standard.
CONTACT
Istarska pivovara d.o.o.
Sv. Ivan Dol 10
52420 Buzet
Tel: +385 52 662000
Fax: +385 52 662652
info@istarska-pivovara.hr
BASIC INFO
Registered at: Trgovački sud u Rijeci - Stalna služba u Pazinu
Year of founding: 2008.
Registry number: 080681957
VAT number: 34031012034
Line of Business: Beer production
Owners: 100% Croatian
CEO: Davor Doko